Killigrew Primary School: Cheer Dance Junior CLASS FULL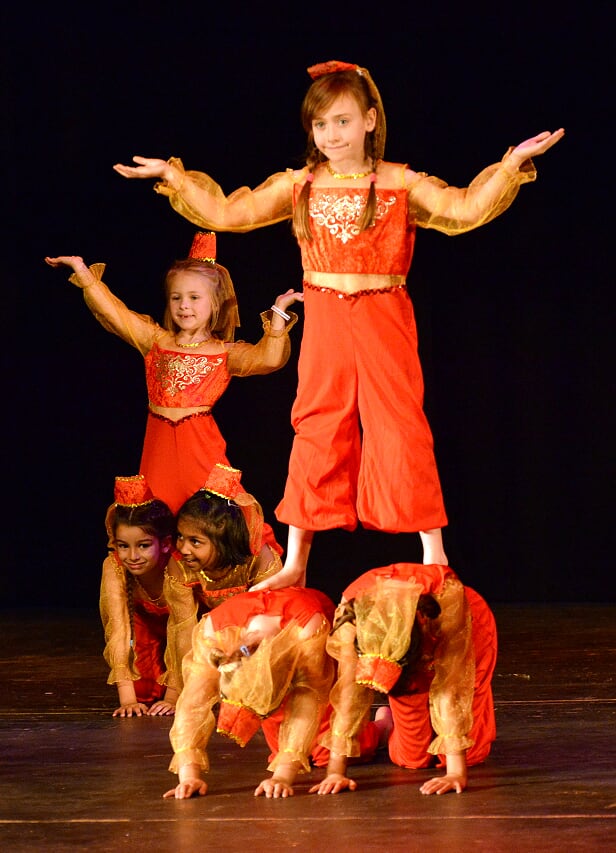 Killigrew Primary School: Cheer Dance Junior CLASS FULL
To complete booking please fill in enrolment form below and then click on the shopping trolley in the corner to check out /pay for the class.
This class is for Killigrew school pupils only.
Year Groups: 1, 2, 3 and 4
Day: Wednesday
Time: 3.15-4.20pm
Cost £66
Location: Killigrew Primary School (Infant Hall)
Spring Term: Wednesday 11th September until Wednesday 11th December 2019
There are no lessons on Wednesday 23rd October 2019 due to parent consultations. No lessons during half term week
Description: An exciting club mixing acrobatics, gymnastics and cheer leading. Working on basic tumbles, lifts, flexibility, chants and street dance! A great club for those wanting to work on their flexibility as well as dancing to modern songs. Working towards our end of year show at The Alban Arena in June 2020
Dress Code: Students re asked to wear any colored leotard to class with shorts/leggings and bare feet.
Drop off and Collection: Children are brought through to the hall by their class TA's if in year 1 and 2. Students in Years 3 and 4 should walk to the junior hall where they will be escorted over to the Infant hall by our class assistant . Collection is from the canteen door exit
sold out